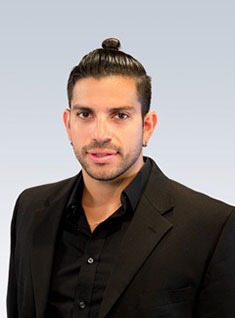 Armando Laya
Founder & CEO & Owner
Schedule & Bio
Our vision is to create a productive and welcoming environment that fosters creativity and promotes excellence, where our customers & employees feel valued.
I enjoy working with creative & driven individuals to develop & improve concepts & ideas. I feel fortunate to have the opportunity to lead a company that employs talented artists, who are committed to their professional growth & to customer satisfaction.
It has been amazing to see Voga's concept go from an idea to a tangible experience that has a positive impact on peoples lives.
Favorite Products