Hair Stylist Career
The hair industry is beautiful, but challenging. In order to succeed in it we must surround ourselves with people who constantly pushes us to evolve, personally & professionaly. We belive that the hair business is a team sport, and that there is value behind working along people who strives for excellence, and who want to make a career out of it. We want more of you to win, and we want to be part of your success story. If you are a motivated, driven, and career oriented hairstylists, we would love to hear from you! 
Here is what we offer:
A support team and on-site manager to take care of all guests scheduling and communicaiton needs.
Paid, hands-on education 4 to 6 times per year. We bring Redken Exchance Educators from NYC to teach full day, hands-on classes to our staff. All tuition, mannequin and refreshments expenses are covered. 
A compensation structure that walks you thru the steps to become a six figures income earner by working 32 hours per week. 
Supplemental and major medical insurance options. 
Professional online profile, picture gallery, eye-catching marketing tools, and much more.
Business and career coaching. Our goal is to help you become financially stable & independent. 
Ergonomically designed suites, without the pressure of weekly rent. The suites' design is efficient, and it provides a comfortable, private environment for guests. Each suite is fully equipped with the following:
• Lighting that stimulates color reflection in sunlight.
• Hydraulic, reclining styling chair.
• Comfortable, tilting shampoo bowl.
• Wall mounted hooded dryer.
• One-touch vacuum system for easy hair removal.
• Quality styling tools.
• Entire set of Backbar & Styling Products.
• Tall, elegant cabinet for accessible storage of products, tools and personal belongings.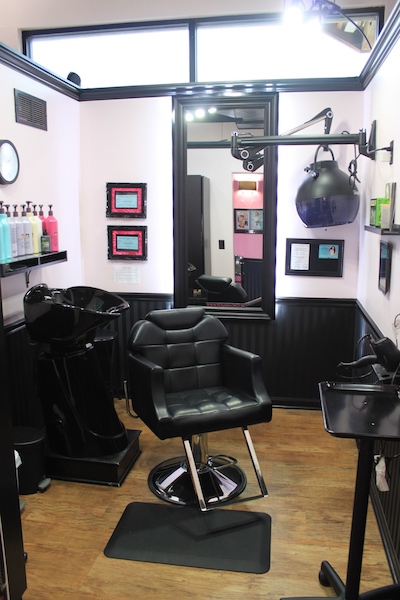 If you are a stylists who is passionate, driven, and ready to take control of your success and career, we look forward to hearing from you!