Festively Adorned Holiday Hairstyles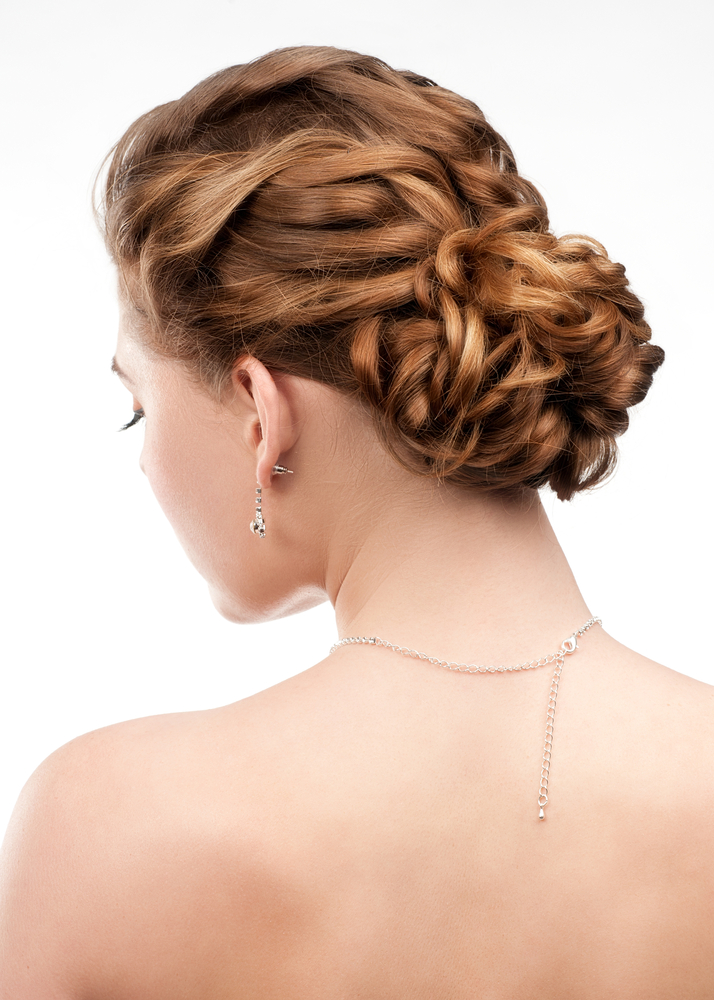 The holidays are a time to be a bit more daring and try out hairstyles that you might not normally wear the rest of the year. You want a hairstyle that's both beautiful as well as festive and fun. One easy way to accomplish this is to give a classic style an upgrade by adding some seasonal accessories. Here are a few easy festival-adorned hairstyles for the upcoming holiday season.
 
Braided Bow Half Up
This style is super cute and very chic. The key element is a thin seasonal silk scarf. Hair is sectioned as for a typically braided half updo with the scarf across the front hairline. Each side of the scarf is incorporated into one section of the braid on either side and then used to tie off the braids where they meet in the back with a beautiful bow.
 
Bits and Baubles
The tree shouldn't be the only thing in the room decorated with beautiful bits and baubles. Dress up a braided crown with some festive dangling hair ring ornaments along with the braids. Finish at the back with a braided bun decorated with hairpins embellished with gold and silver baubles.
 
High Bun With Braided Back and Pearls
This style starts off kind of topsy turvy. Hair is a French braid from the nape of the neck up towards the crown with a strand of pearls interlaced in the braid. A loose bun is formed at the crown of the head with the tails of the strand of pearls wrapped around the base.
 
Woven Double Dutch
As with the half updo, a thin, long silk scarf at the front hairline is woven into a strand of each Double Dutch braid. Hair is braided to the ends, and then the two tails form into a twisted knot at the nape of the neck.
 
Ready to give your holiday styles a major wow factor? Come see us at  Voga Salon for a new cut or color for a seasonal style refresh, or for help creating a one-of-a-kind festively adorned hairstyle for your special holiday gatherings. No matter the style you choose, you can  SHOP ONLINE for the styling products and tools you need and have them delivered right to your door! Give us a call at 913.685.1832 to schedule an appointment, or download our free app from iTunes or Google Play to manage appointments on the go this busy holiday season. We look forward to seeing you soon at 13357 West 135th in Overland Park.