December 2016 Promotions
Vogaholics,
December is here and we've nearly survived 2016, if that isn't something to celebrate we don't know what is. Though we all know this is busiest part of the year, the holidays will give us the chance to reflect on this year and end it with those we love. This month we've focussed on creating promotions that will help you with those pesky Christmas lists and give you the chance to treat yourself this holiday season, because you should never miss out on the chance to celebrate yourself!
We've also put together a little gift guide this season to help you brain storm gifts for those on your list who aren't as easy to shop for. We want to help make this year's shopping stress free and even fun! Stop by Voga today and our team will help you pick out something specifically for your loved ones.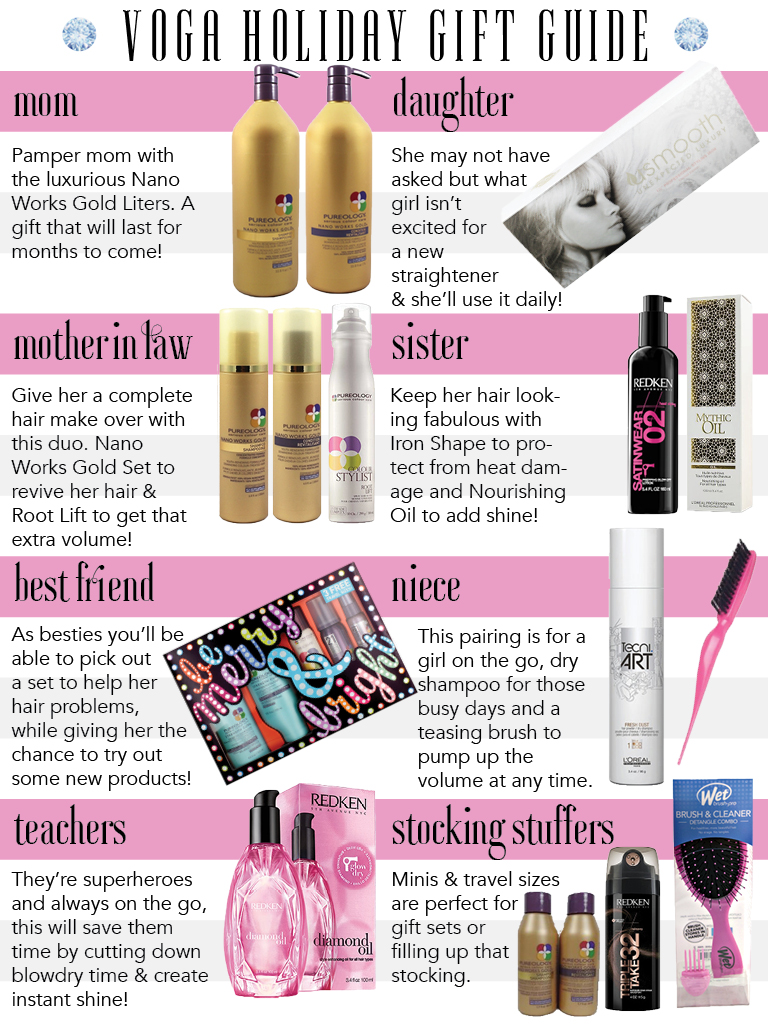 December 2016 Promotions:
$50 Off Full Sets of Eyelash Extensions:
Experience the ease and convenience of having full, show stopping lashes regardless of whether you just woke up or are leaving the gym. You can customize the length, curl and shape to get the exact look you've been wanting.
10% Off Gift Cards:
Give the gift of beautiful hair with a gift card they can plan a relaxing day at Voga to get pampered.
10% Off Hot Tools:
Usmooth Blow Dryer, Flat Iron & Wave Iron
Sam Villa Texture Iron
Bio Ionic Style Winder
Paul Mitchell Neuro Styling Rod
20% Off Pureology Hydrate, Strength Cure and Nano Works Gold Shampoo & Conditioner Liters:
Don't let this cold, winter weather take the life out of your hair making it dry and frizzy. Treat yourself to a luxurious hair experience everytime you jump in the shower.
50% Off All Hair Treatments:
With our wide variety of hair treatments your stylist will be able to choose a treatment designed specifically for your hair type so you can get the most benefits possible. Ask to see our A La Carte Menu the next time you are in Voga to see the wide selection we offer.
Save 30% With L'Oreal Holiday Gift Sets:
Absolut Repair Lipidium Shampoo & Conditioner set with Mythic Oil Nourishing Oil
Vitamino Color A-OX Shampoo & Conditioner set with Mythic Oil Nourishing Oil
Save 30% With Pureology Holiday Gift Sets:
Pick Your Favorite: Strength Cure, Pure Volume or Hydrate
Includes: One Shampoo & Conditioner Set
Bonus Travel Size: Colour Fanatic Whipped Creme, Colour Fanatic Multi-Tasking Hair Beautifier & Supreme Control Hairspray.
Save 25% On Nano Works Gold Shampoo & Conditioner Sets
Luxurious haircare for mature & color treated hair. Five Key Benefits: Restoration, Body, Manageability, Luster & Protection.
REG • 91 NOW • 69
20% Off Redken pH-Bonder Post Service Perfector:
The pH-Bonder Post Service Perfector helps maintain your hair's natural pH at home for additional shine and smoothness. Protects bonds, balances pH, helps reduce breakage and preserves fiber integrity.
20% Off Online Motives Cosmetics Orders & Free Shipping:
Use the code at checkout under Discounts/Promotions for big saving on high-quality, professional makeup that you're bound to fall in love with.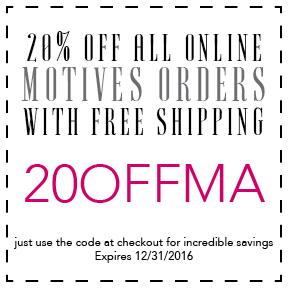 New visitors registration is free, quick & simple.

November's Hair & Makeup Gift Of The Month:
Redken Styling Caddy with Nano Works Gold Shampoo & Conditioner Set, Wet Brush, Motives Makeup Remover Towelettes and 10 Years Younger Setting Spray!!! VALUE OF OVER $150
Remember to Check-in & Like Us on Facebook for a chance to WIN!
Gift with Purchases of $50 or More:
Enjoy a complimentary Tote Bag* or Vogadoll T-shirt
*while supplies last
Referral & Rewards Program:
Hair Extension & Eyelash Extension Referrals:
Refer a new hair extension or eyelash extension guest & receive 50% OFF Your Next Hair Extension Maintenance or Eyelash Extension Fill.
Referral Points & Beauty Rewards:
You are amazing & we value you! We have a reward system that gives you in-store credit for every referral you send us. Ask our support team for details on how to start enjoying these great benefits!
Hair Donations:
Enjoy $10 OFF a Haircut, Shampoo & Blowout when donating hair.