From a Professional Hair Salon in Kansas City: Once A Week Hair Detox for Colored Hair
If your color-treated hair is suffering from extreme dryness, frizziness, or excessive product buildup, learn more about performing a once a week hair detox. Make your hair look healthier, and your color last longer with these tips from a professional hair salon in Kansas City!
There are a number of reasons why color-treated hair might lose its luster after you leave the salon. While many just chalk the difference up to time passing, there may be other reasons why your hair color dulls, the shade slightly changes, and you're left dealing with a dry, frizzy mess. The secret to great hair is careful maintenance and constant care. If you're ready to get the most out of your salon color, check out these tips from stylist Missy McCord, a veteran at the best hair salon in Kansas City, Voga Salon!
What are the signs that someone may need to find great detox products at a professional hair salon in Kansas City?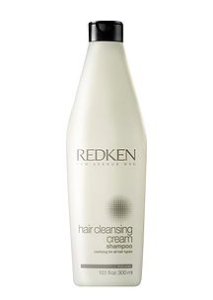 First, let's discuss what a once-a-week hair detox entails. A hair detox, for our purposes, consists of the use of a cleansing or clarifying shampoo, followed by a deep conditioner. The shampoo helps remove toxins like smoke, harmful mineral deposits, and product buildup. The deep conditioner then helps to replace moisture and protein. If you are experiencing significant hair breakage, dry hair, itchy scalp, frizz, or dull tone and shade, it may be best to seek out the assistance of a professional hair salon in Kansas City, like Voga Salon, which carries top-of-the-line hair detox products that can help solve your problems.
Can one expect a longer-lasting salon color from doing a once a week hair detox?
Typically, the average salon color lasts about 20 washes (3-5 weeks). While a weekly hair detox won't necessarily extend the time between salon visits significantly, our expert stylist at our professional hair salon in Kansas City says, "A once-a-week hair detox will help preserve the color's vibrance, shade, and brightness until the next salon appointment." Additionally, performing a hair detox within 24 hours before your next color appointment can help prolong the color and integrity of the hair, in addition to making the job much easier on your stylist.
What products would a professional hair salon in Kansas City recommend for a weekly hair detox?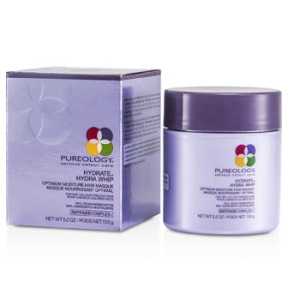 At Voga Salon, we carry top-quality professional products to help our clients get the most out of their fabulous hair color. Products from Redken® like the Hair Cleansing Cream, and Pureology's® Hydrawhip Mask are among the best options for a great hair detox. When you come to Voga Salon, the best full service hair salon in Kansas City, your stylist will take your unique hair type and color into account, and recommend the most effective products. However, it is imperative that you purchase those products directly through our salon. Oftentimes, the products sold at retailers like WalMart or Amazon are watered-down versions of the original product, or are something else entirely. The only way to guarantee you're getting the best hair detox products is to turn to your hair salon in Kansas City.
If you're ready to achieve a fresh-from-the-salon look every day, consider making an appointment for color services at Voga Salon, an incredible hair salon in Kansas City. Be sure to ask your stylist for the best products to care for your hair. Simply click here to request an appointment or call us at 913-685-1832. We can't wait to hear from you!
Missy McCord