Personalized Hair Care
Holiday season is upon us, and with the mistletoe and magic comes a whirlwind of events, family gatherings, and office parties. How your hair holds up should be the least of your concerns, make sure it's taken care of with in-salon and at-home treatments. The Pro Fiber line by L'Oreal is a key part of healthy, happy hair for the holidays. 
Heat styling techniques and chemical processing can really take a toll on the health of your hair, and the rush of the season doesn't leave much extra time to spend repairing that damage. The Pro Fiber line is an easy, important way to maintain the health of your hair without taking over your life. With three different systems that offer both in-salon and at-home care, you can be sure your hair is getting the best ingredients and therapy for it's specific level of damage. 
The salon portion of the treatment begins with an interview that serves as the first part of a conversation about your hair's needs. Your hair care habits as well as the observations of your stylist all go into the mix, and the result is a customized approach to getting your hair healthy and keeping it that way. During your appointment, you'll receive the recommended treatment, and afterwards you'll learn about the products that you can use at home to keep up the good work. The results even from just the salon treatment are amazing – soft texture and incredible shine that lasts for weeks. You can even receive email reminders from the app between appointments about the steps you need to be taking to keep your hair looking its best.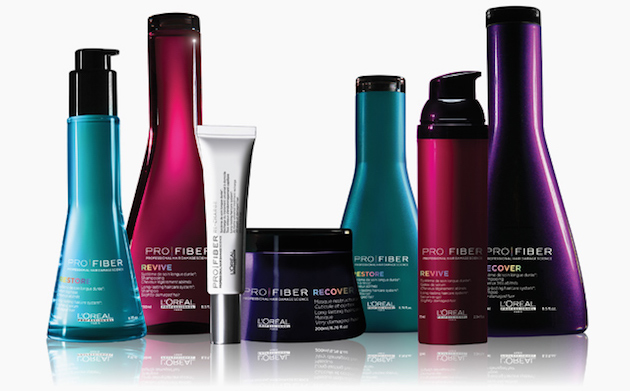 Start the holiday season off right with soft, shiny, healthy hair. Come visit the styling team here at Voga Salon for the best advice and premier products. We want you to enjoy the experience and love the results every time you visit. You can find us at 13357 West 135th in Overland Park, or give us a call on 913.685.1832. If you want to make your own appointment instantly, use our convenient mobile app. Download it for free from iTunes or Google Play.